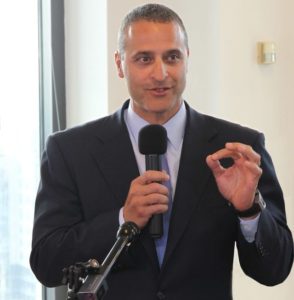 Doug Naidus
Founder and Chief Executive Officer
Doug founded World Business Lenders in 2011. He has over 28 years of business-building and risk management experience in the financial services industry, during which he has focused on the development, structuring, trading, hedging and distribution of financial products on the retail and secondary markets. As Managing Director and Global Head of Residential Lending and Trading with Deutsche Bank, Doug successfully executed and managed business activities on five continents, including high-profile transactions in the United States, Colombia and Saudi Arabia. Prior to this role, Doug served as the Chairman and CEO of MortgageIT, which he founded in 1999, led through a successful IPO on the NYSE, placing it among the 10 largest mortgage banks in the United States, and sold to Deutsche Bank in 2007. Doug also founded and served as the Chairman and Chief Executive Officer of IPI Skyscraper, which became the largest mortgage broker in the Northeastern U.S. before its private sale.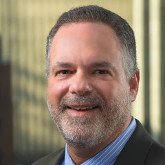 Robert Pardes
President – Chief Financial Officer
Robert is an attorney and CPA with over 30 years of global experience in commercial/consumer lending and banking. Robert was previously COO of a de novo mortgage banking subsidiary of a Deutsche Bank advisory client in Bogota, Colombia. He has served as Project Manager and consultant for Deutsche Bank's Global Markets Latin American group, and Executive Vice President and Chief Lending Officer of OceanFirst Bank after it acquired Columbia Equities, where he was President and COO. Robert has served on the Advisory Boards of the Federal National Mortgage Association (FNMA) and the Federal Home Loan Mortgage Corporation (Freddie Mac).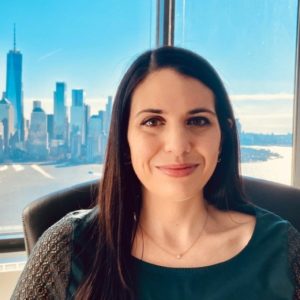 Stephanie Hamilton
Managing Director – Human Resources
Stephanie joined WBL in 2016 to lead the Company's human capital initiatives. She has 15+ years of related corporate experience in mid-sized organizations, including demonstrated proficiency in compensation strategy, benefits administration, employee relations, performance management, organizational development, talent acquisition and compliance. Prior to joining WBL, Stephanie served as Director of Human Resources for Niche Media Holdings, a regional publishing company.
John Milligan
Managing Director and Chief Operating Officer
John joined WBL in September of 2022. He is a dynamic business leader with over 25 years of demonstrated success in maximizing profitability and long-term growth. For the last 12 years, John has transformed several consumer lending divisions within the mortgage industry, including Ocwen/PHH, Freedom Mortgage, and Nationstar Mortgage. In these roles, he developed strategic direction, optimized operational processes, and increased profitability while enhancing the customer experience. Prior to entering the mortgage industry, John spent over 10 years leading Marketing and Analytics within the auto lending and credit card industries, at Citigroup and Capital One. He also spent several years as a business process consultant, where he improved operational efficiencies for multiple clients across retail commerce, manufacturing, healthcare, and financial services industries.
Andy Occhino
Managing Director – General Counsel and Chief Compliance Officer
Andy joined World Business Lenders in 2011. He is an attorney and a corporate executive with over 30 years of experience in the financial services industry. During 2007, Andy joined Deutsche Bank, at the time of its merger with MortgageIT. He served as General Counsel of MortgageIT from 2005 until mid-2008, at which time he became responsible for various business development initiatives in Emerging Markets. Prior to joining MortgageIT, Andy served as Senior Vice President and Assistant General Counsel at GreenPoint Financial Corp.; led the employee benefits practice at the law firm of Cullen and Dykman; and was a Tax Manager at Arthur Andersen & Co., the public accounting firm.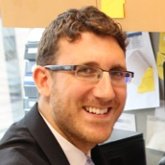 Cem Oztreves
Managing Director – Head of Credit
Cem joined the Company in 2012 after receiving a Master of Science in Financial Engineering from Columbia University. Currently, in his capacity as Head of Credit, he manages the underwriting of loans along with credit risk policies and procedures. Also, during his tenure with WBL, Cem has overseen portfolio reporting, systems development and loan operations. Cem completed his undergraduate degree in Systems Engineering at George Washington University.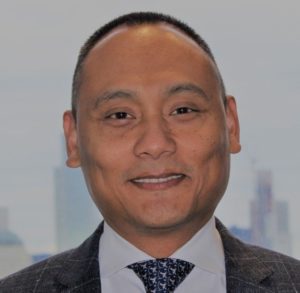 Leonard Howell
Director – Head of Information Technology
Leonard leads World Business Lenders' Information Technology and Project Management departments. Leonard has over 20 years of related experience in information technology and project management, and holds certifications in PRINCE2, Six Sigma, Scrum and a Master of Science in Information Systems Management. Prior to joining World Business Lenders in 2018, Leonard served in various IT management roles, both within the U.S. and internationally, for Fidessa Corporation and Next Media/Next Online.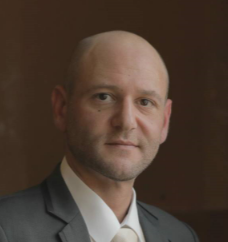 Robert DeStefano
Senior Vice President
Robert joined WBL in 2015, bringing over 20 years of commercial lending experience to the firm. Robert is a Sales Manager for WBL's Wholesale division, responsible for originating new loans through our referral partners and structuring each loan to fit our clients' needs. During Robert's career, he held production-focused positions at some of the largest financial firms in the country, including Citigroup and Wells Fargo (Legacy Wachovia), where he originated commercial and industrial loans. Immediately prior to joining WBL, Robert successfully ran his own commercial loan brokerage firm, which provided a wide array of financing options for its clients.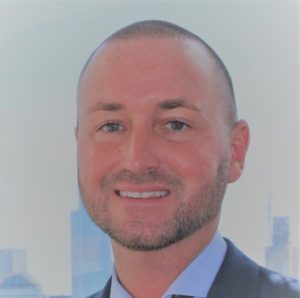 John O'Donaghue
Senior Vice President
John joined World Business Lenders in 2013, bringing over 20 years of sales experience to the firm. He currently manages a growing wholesale team and is responsible for referral partner relations and originations/structuring. Prior to World Business Lenders, John launched and successfully managed his own business from 2005-2012 and, before that, he was the top producer at The Sutherland Group, an inbound/outbound telecom products provider.